الخميس، 28 أبريل 2011
Mountain house
Van der merwe miszewski architects:
'mountain house' by van der merwe miszewski architects, cape town, south africa
images courtesy of van der merwe miszewski architects
south african practice,
van der merwe miszewski architects
has created 'mountain house',
a single family home located on a steep sloping site at the foot of table mountain in cape town, south africa.
the design, which strives to harmoniously co-exist with the landscape, is composed of five loosely connected pavilions.
tucked into the sloping and lush terrain, the structures lie in symphony with the surrounding context,
mimicking the contours of the earth while reducing the visual impact of the built forms.
الخميس، 21 أبريل 2011
 


If you took a look at this Earth House from above, you might mistake its swirling lawn for a verdant

 

crop circle. We have to say that the

 

beautiful rammed earth house

 

certainly is out of this world with its clean architecture, and lovely landscaping. Designed by

 

Jolson Architecture, the Earth House is also built from local materials and carefully considers the idyllic

 

Victoria, Australia

 

site it sits upon.

 
الثلاثاء، 19 أبريل 2011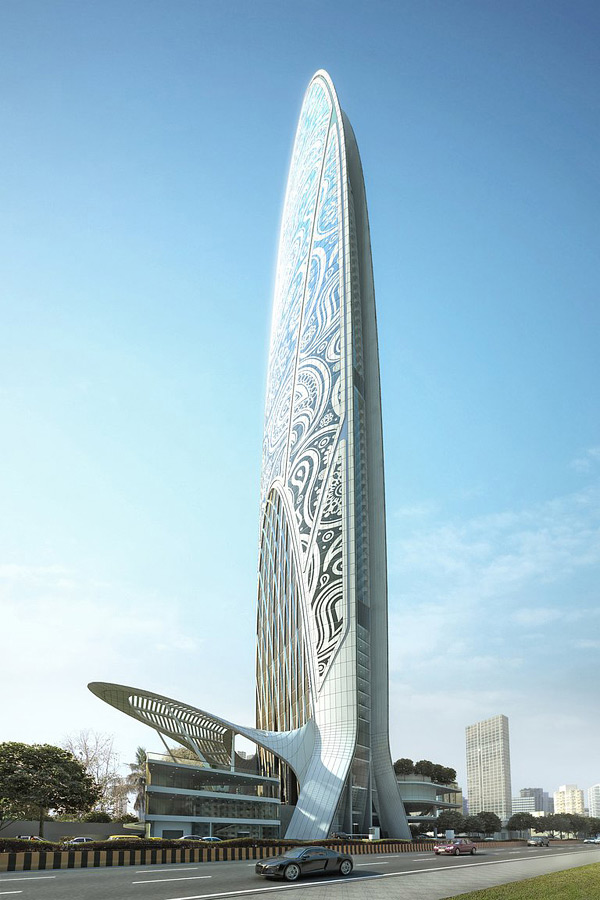 W Hotels
has just announced plans for the Namaste Tower, a new W Hotel in Mumbai that is due to open July 2015. To follow the long tradition of great Indian architecture, the striking 984-foot-tall building will house 62 floors combined into a hotel, office, and retail space. The design of the tower is actually meant to reflect the namaste yoga gesture where two wings of the hotel are clasped together like hands greeting the city of Mumbai. The summit of the building will have a quadruple height atrium space which will enclose the Sky Restaurant and Bar with a stunning view of the busy city.